Dressing Tips After Mastectomy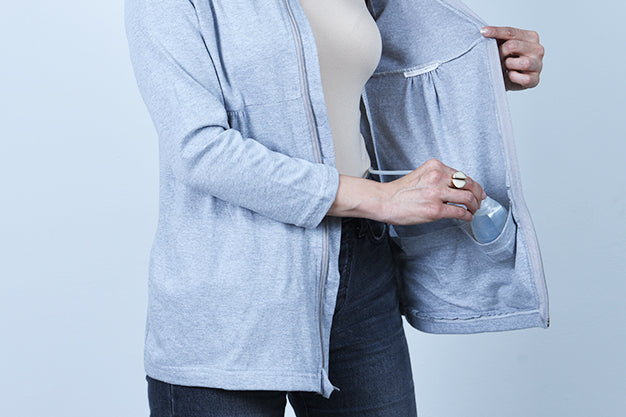 Planning your time after a mastectomy is important and can help you go through the recovery process with ease.  After the surgery, you'll likely feel you don't have the energy that you normally do. Due to medications, sometimes even mundane tasks —like dressing up—can suddenly feel strenuous. 
It is important that you set up your post-mastectomy wardrobe before the surgery to ensure that you're as comfortable as possible during the recovery stage. Preparing a collection of functional—and fashionable—dresses, shirts and many more is crucial.
There is no need to sacrifice your sense of style after a mastectomy no matter how daunting it may seem. We have put together simple go-to tips that will help you recover in comfort:
Choosing an outfit may spring up new ideas. Ensure that whatever you decide to go with is comfortable and covers the basics. Never let your surgery put you into a corner and make you lose your sense of style.
Wear tops with wide necks so it is easy to pull off and put on as the range of motion of your arms may be restricted initially.
Kaftan style or flowy tunics are suitable in the summer. They are not only comfortable and soothing but also make it difficult to detect a surgical site.
Wear jersey material that is soft and can be manoeuvred in easily; it will cling more hence creative dressing will be required. During summer, you could go with fabrics that have SPF protective technology.
Wear a wire-free soft, T-Shirt or front-closure bra to provide support and comfort. You will need to wear tops and tees that have higher necklines.
A scarf helps to cover up your chest area and add a little color in the mix.
Adding accessories such as jewelry can help draw attention away from your chest.
Exercise great care when wearing necklaces, watch where they end, so they don't affect your surgical site.
You can attract attention away from your chest with lower texture patterns.
Tight armholes and clothing can be constrictive, go for comfort and wear loose styles for a few months after surgery.
We hope the above tips come in handy. Create a fresh new look that projects your style but is comfortable on you. Collection 2019 Sale 70% Off Title for image