Eating Healthy on Super Bowl Sunday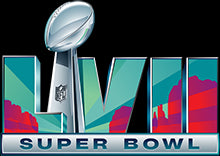 The Super Bowl is one of the biggest food holidays in the United States, with millions of people gathering to watch the game and enjoy food and drinks with friends and family. 
Did you know:
Approximately 1.33 billion chicken wings are consumed on Super Bowl Sunday.
Super Bowl Sunday is the second largest day for food consumption in the US, after Thanksgiving.
Pizza is the most popular food ordered on Super Bowl Sunday, followed by chicken wings, subs, and Mexican food.
On average, Americans consume more than 11 million pounds of chips, 4 million pounds of guacamole, and 8 million pounds of salsa on Super Bowl Sunday.
Beer is the most popular beverage consumed during the Super Bowl, with an estimated 50 million cases sold for the event.
The average person consumes around 1,200 calories during a Super Bowl party, largely from unhealthy snacks and sugary drinks.
The increase in food sales and delivery orders during the Super Bowl is so significant that it has been dubbed the "Pizza Bowl" by the food industry.
These statistics highlight the importance of offering healthy food options during Super Bowl parties to balance out the traditional high-calorie and unhealthy foods that are often consumed!
To help you make healthier but tasty choices, we have put together 10 healthy snack recipes that are fit for a Super Bowl party!
Baked Sweet Potato Fries: Slice sweet potatoes into thin wedges, toss with olive oil, and bake until crispy. Serve with a side of Greek yogurt dipping sauce.
Guacamole and Salsa: Mix ripe avocados with fresh lime juice, diced tomatoes, red onion, and jalapenos for guacamole. Serve with a side of fresh salsa made from diced tomatoes, red onion, and cilantro.
Grilled Vegetable Skewers: Cut up bell peppers, onion, zucchini, and eggplant into bite-sized pieces, marinate in balsamic vinegar and olive oil, and grill until tender.
Edamame: Boil or steam edamame pods until tender, then sprinkle with salt and pepper.
Baked Chicken Wings: Marinate chicken wings in a mixture of olive oil, garlic, and your choice of seasonings, then bake until crispy. Serve with a side of low-fat blue cheese dressing.
Fruit Salad: Cut up fresh fruit like watermelon, strawberries, and kiwi, and mix together in a bowl. Drizzle with a little honey and squeeze of fresh lime juice.
Hummus and Veggie Sticks: Serve a store-bought or homemade hummus with a selection of sliced raw veggies like carrots, cucumbers, and bell peppers.
Turkey Sliders: Cook ground turkey in a mixture of olive oil, garlic, and your choice of seasonings, then serve on mini whole grain buns with lettuce, tomato, and mustard.
Popcorn: Air-pop popcorn and season with a mixture of melted coconut oil, nutritional yeast, and your choice of seasonings for a healthy, crunchy snack.
Yogurt Parfait: Layer Greek yogurt, fresh berries, and a drizzle of honey in a cup for a satisfying and nutritious snack.
We hope you enjoy the Superbowl LVII and hope these recipes help you not only enjoy the game but help you avoid food coma and the Monday blues! Collection 2019 Sale 70% Off Title for image