Gifts Not To Get For Cancer Patients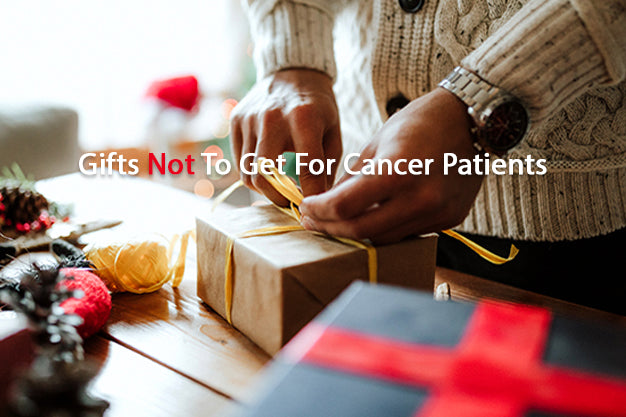 As we all know, going through cancer treatment is very difficult. You may want to buy gifts to cheer a beloved friend or relative undergoing treatment but this can sometimes present problems as not all gifts are appropriate. Here are some gift ideas that you may want to avoid.
Flowers

You want to avoid giving flowers to cancer patients. Cancer patients are at risk for infections and flowers have spores which contain fungus and can present a problem for a patient undergoing treatment. You may try silk flowers, paper flowers, or some other gift in that vein and leave real flowers behind. Take the time and make a personalized basket that doesn't include real flowers and you will make them feel good.
Scented Personal Items or Perfumes
The sense of smell is altered when you go through chemotherapy. Some scents that you once found pleasant can become almost unbearable once you go through the treatment. Make sure you stick to items that don't contain scents of any kind. You will find many products on the market that are unscented and these would make fine gifts.
Candy and Sweets
Patients undergoing cancer treatments have dietary restrictions and they need to follow guidelines that limit their sugar intake. Chemotherapy will also alter tastebuds and mouth sores may be more prevalent which will make eating candy very difficult. Speak to their doctor or other caregivers about the foods they can or cannot have. You may give a gift certificate that they can use on healthy foods once they are able to have them again.
Books or Movies that Are Sad
You want to avoid things that will make the patient depressed as going through cancer is already difficult enough for them. Try to buy books that are uplifting and if you purchase movies try a good comedy to help them laugh and feel better about themselves and the difficult time they are in. Other suggestions would be some of their favorite music or a magazine that they like reading.
Avoid Balloons
Balloons contain latex or rubber and this can trigger allergic reactions. Other materials like mylar or ballons that are metallic as they as they can interfere with medical equipment. Gifts such as artwork, wall hangings or a nice picture in a frame could help brighten up their room.
Avoid Get Well Cards
Cancer patients often have months or years of treatment and they will have a long and difficult road ahead of them. A get well card will remind them that they have a long struggle ahead. Try to make a handmade gift or give them a note that is personalized by you. Try to make it something that is inspiring, make them laugh or smile.
Summary
You will help a cancer patient feel good as they recover if you take the time to get the right gifts. The patient has to go through a lot so make sure you take note of their condition and get gifts which won't make the process a lot worse for them. We may not always be able to predict what the patient likes or how they will react, but remember its the thought that counts. Collection 2019 Sale 70% Off Title for image